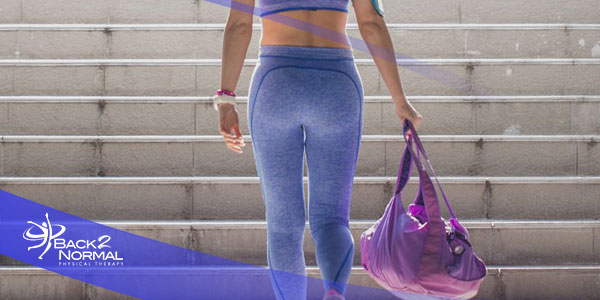 Whether you prefer to "glisten," or be drenched in sweat, these gym bag essentials will keep you focused on your workout and fit from the inside out.
Warm Up & Energize Muscles
Maximize Your Recovery
Performance Tracking & Conditioning
Fitness tracker or smart watch
Training diary to track heart rate or perceived effort during workouts
Rest, Repair & Rebuild
Immunity & Vitality 
Focus & Uplifting 
Overall Energy, Cellular Repair & Reduced Inflammation
Foot Care
Proper socks (such as Voxx) and appropriate shoes

Antibacterial and antifungal defense:

Make an antifungal foot roll-on or spray by combining 35 drops

dōTERRA

 Melaleuca essential oil with 8 drops

dōTERRA

 Lavender essential oil in a glass roller bottle or spray bottle, and apply topically to affected areas between the toes and around toenails. You can also spray shower sandals and tennis shoes to eliminate odors and prevent bacteria from growing.
Temperature Regulation
Hydrate with an electrolyte drink such as Metagenics Endura
Apply

dōTERRA

 Peppermint essential oil to the back of the neck.

Use ice to cool the body down (armpits & groin).

Change out of wet clothes.

Get in the shade.
Sun Exposure
Prevent overexposure with sunscreen before and during workouts.

To soothe burns:

Add 20 drops each of

dōTERRA

 Lavender essential oil (soothing, healing) and

dōTERRA

 Peppermint essential oil (cooling) to a 2 ounce spray bottle. Fill the remainder with either water or fractionated coconut oil. Shake and apply as soon as possible to the sunburned area. Repeat every 2 hours as needed.
Continue healing with a blend of 1 ounce fractionated coconut oil and 20 drops each of

dōTERRA

 Lavender essential oil and

dōTERRA

 Frankincense essential oil sprayed or applied directly 2 to 4 times daily. If there is any blistering, add 20 drops of

dōTERRA

 Melaleuca essential oil to the mixture to prevent any infection from open sores.
Injury Prevention & Management 
Don't let a less-than-average gym bag prevent you from being focused and fit! Stock up on performance & recovery essentials like those listed above. Care for more customized recommendations and assistance? Seek advisement with our athletic performance and recovery specialists, and let us guide you with the most effective practices. We offer a wellness-focused & supportive environment that can help you achieve your goals. Be sure to check our social media and blog updates for regular wellness inspiration, information, offers and support.
The Back 2 Normal blog is an educational resource written by Back 2 Normal employees and professional associates. Back 2 Normal bloggers are professionals who abide by the code of ethics outlined by their respective professional associations. The content published in blog posts represents the opinion of the individual author based on their expertise and experience. The content provided in this blog is for informational purposes only, does not constitute medical advice and should not be relied on for making personal health decisions.