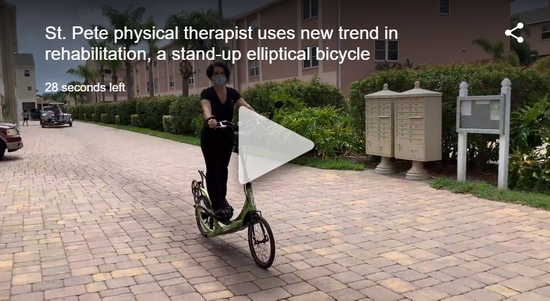 Lisa In The News
St. Pete physical therapist uses a new trend in rehabilitation, a stand-up elliptical bicycle.
During the pandemic, people have been looking for alternative ways to stay healthy, which includes trying new workouts. 
So, when 50-year-old performer Jennifer Lopez was seen recently riding something that resembled a stand-up bicycle, people started asking, "What is that?"
The superstar was using an ElliptiGO, a hybrid between an elliptical and bicycle. 
View Here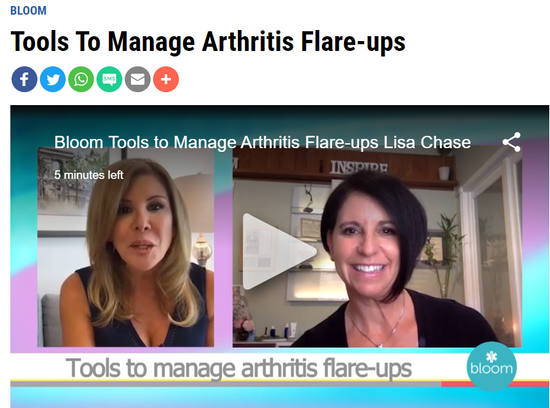 Lisa In The News
Physical Therapist Lisa Chase, PT, CFMM, OMPT shares tips on how to manage arthritis flare-ups with Bloom guest host Gayle Guyardo
View Here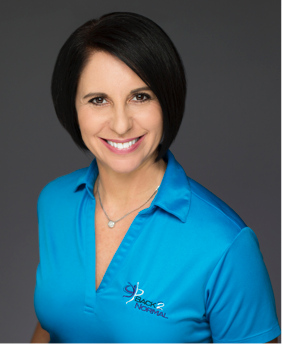 Lisa In The News
Lisa recently appeared on Great Day Live, WTSP, Channel 10, to talk about weight gain and pain during the COVID-19 pandemic.
Snacking all day and stress eating may have led to a few extra pounds recently. Lisa Chase, owner of Back 2 Normal Physical Therapy, joined GDL to help get us back on track. Chase discussed how to reset and regenerate our bodies and manage pain. To learn more, visit back2normalpt.com.
View Here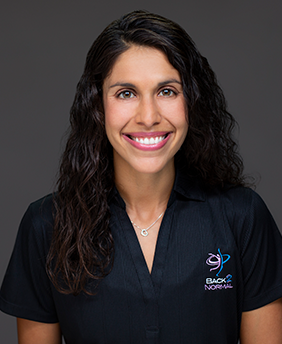 Anika In The News
Anika was recently featured in Healthline.com, talking about yoga during pregnancy.
You'll also need to account for an increase in injuries or instability. Anika Arevalo, PT, DPT, physical therapist, and pelvic health specialist at Back 2 Normal, says an increase in the hormone relaxin, which increases joint and ligament laxity, can lead to these areas being more prone to injuries during exercise.
There's also more demand on your heart, which Arevalo says can cause frequent light-headedness and dizziness. Plus, your growing tummy alters your body's center of gravity, making you less stable with movements. Being aware of these changes can help you choose activities that are safe and provide you with a way to take a break if needed.
Read Here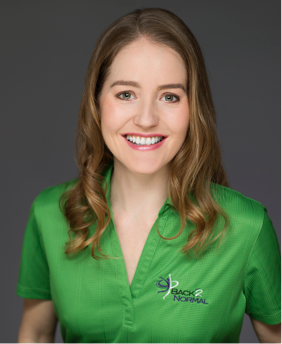 Jillian In The News
Jillian was recently featured in The List, talking about what happens to your body when you eat yogurt every day.
According to the Mayo Clinic, hypertension can lead to various health problems, including heart attack, stroke, aneurysm, dementia, and more. That's why it's important to regularly measure your blood pressure and see your doctor if it's elevated. The good news, however, is that regular yogurt eaters are already on the defense against hypertension, according to functional nutrition therapy practitioner Jillian Warwick.
"Your blood pressure will improve because the potassium found in yogurt can play a major role in regulating blood pressure levels," the expert shared with The List. "Yogurt has over 600 milligrams of potassium in a single eight-ounce serving – that's almost a fifth of your RDA for this heart-healthy mineral."
Read Here