get in the

be responsible™

zone for faster recovery
We understand that athletes want quick and easy solutions to keep them at the top of their game. Look no further than these recovery strategies to give you the edge over your competition. 
The Back 2 Normal beresponsible™ Recovery Zone brings the best of performance enhancement technologies and recovery therapies together to help you achieve optimal wellness – in sport and in everyday life.
The Back 2 Normal beresponsible™ Recovery Zone offers:
Massage Therapy (#MM33091)

Bemer Therapy


Percussion Therapy

Normatec Compression Therapy

Stretching, Massage Stick & Foam Rolling

Therapeutic Essential Oils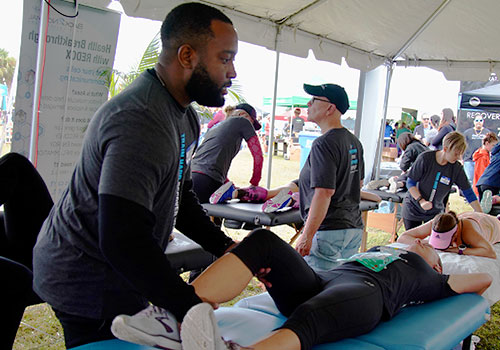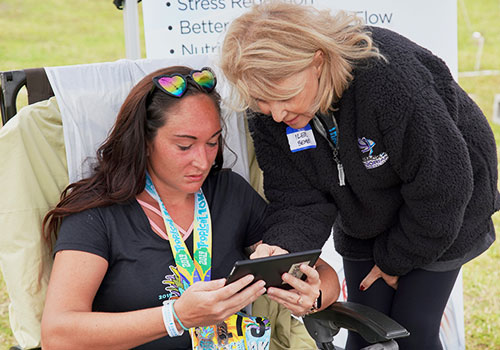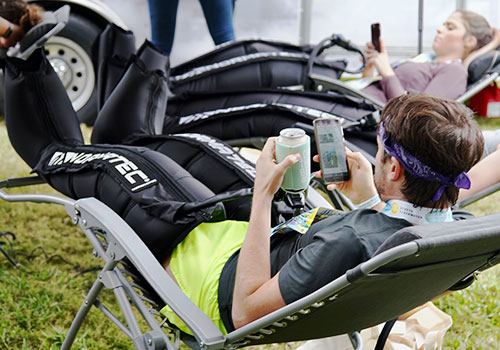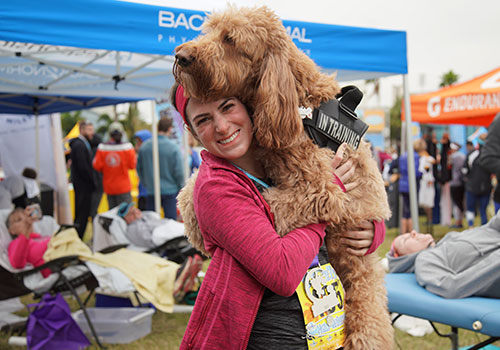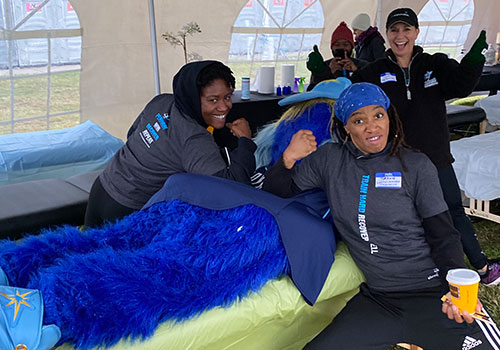 Back 2 Normal is a sponsor for the St. Pete Run Fest event and spearheads a unique experience, the beresponsible™ Recovery Zone, led by founder & owner Lisa Chase and her highly skilled and experienced team. The Recovery Zone includes the latest technology and treatments to ensure race participants quicker, more effective post-race recovery. Back 2 Normal partners with St. Pete Run Fest to create educational and community outreach opportunities, as well as offer special discounts for participating runners.
volunteer at st. pete run fest
Sports Medicine Team:
Great for PT, PTA, MT, Exercise Specialist and ATC students wanting to gain hands on experience and training

Small group training to learn post run cool down through sports massage, use of foam rollers, stretching, percussion therapy, essential oils, normatec boots and massage instruments and more

Meet other students and work alongside experts in the field

Build your experience and resume

Give back to the community

Admin Team:
If you like to stay involved in the community, this is a great opportunity to work along experts in the field and help athletes with their recovery

Assist with check-in and rotation through different stations

Check out what Chris Steinocher, President and CEO of the St. Petersburg Area Chamber of Commerce had to say about Back 2 Normal and the Recovery Zone!
recovery zone on the road
Big or small, Back 2 Normal is always looking for opportunities to get involved in our community! Are you hosting a race and interested in bringing the Back 2 Normal beresponsible™ Recovery Zone to your event? Race directors are encouraged to contact healing@back2normalpt.com for more information.
#be responsible™ campaign
Back 2 Normal's beresponsible™ campaign was launched in January 2015. The campaign is about making choices, being intentional, proactive and creating the life you want by taking responsibility for it! At Back 2 Normal we want to play a role in helping you achieve your best life.
This initiative is a great resource for residents and visitors to St. Pete as well as Back 2 Normal clients to explore the ample health and wellness offerings of our beautiful city. Watch for more information on our blog, our Facebook page, and our other social media outlets.