At Back 2 Normal we believe in giving back to the community and have a strong presence in St Petersburg. We foster meaningful relationships with our partners and encourage supporting local businesses to help promote health and wellbeing for patients, each other and our community.  Owner & Operator, Lisa Chase works closely with the Deputy Mayor and city officials, St Pete Chamber, Greenhouse and St Pete Run Fest to provide a wealth of information and resources to the community.
From the corporate environment to youth, recreational professional sports clubs we offer injury risk screenings and outreach education programs on injury prevention and treatment strategies. All programs and services can be catered to personal or group needs. For more information please contact healing@back2normalpt.com
Healthy St. Pete is a citywide community engagement and empowerment initiative that will help our community EAT, PLAY, SHOP and LIVE healthier. Healthy St. Pete is partnering with local community leaders to improve health outcomes for our city!  Healthy St. Pete Ambassadors will work to elevate, educate, and bring excitement to the four impact areas of the initiative; LIVE Healthy, EAT Healthy, SHOP Healthy, and PLAY Healthy.
Lisa Chase was invited by the Deputy Mayor to join the Community Leadership Board and the Nutrition Counsel for Healthy St. Pete in 2016. As a member of the board, Lisa helps guide the initiatives and development of the Healthy St Pete programs.  As part of this program we are proud to offer our Passport to Health program to all City Employees, Chamber Members and Healthy St. Pete Board Members. The passport includes discounts on our group Pilates and yoga classes.  Back 2 Normal was honored to receive the 2017 Outstanding Volunteer Organization of the Year Award from the City of St. Petersburg for our work with Healthy St Pete.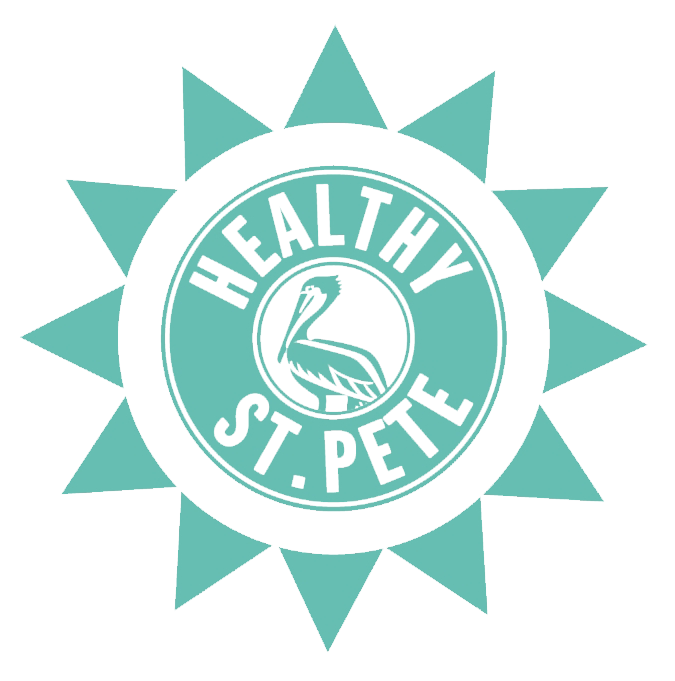 In April 2017, Back 2 Normal began working with EndorFun Sports and became an "Official Partner" of the St Pete Run Fest, which took place for the first time in downtown St Petersburg on November 18-19, 2017. EndorFun Sports and Back 2 Normal work together to create regular education and community outreach opportunities leading up to the event each year.
Additionally, we created a unique experience at the run event called the Back 2 Normal beresponsible™ Recovery Zone led by Lisa Chase, PT, CFMM, OMPT, Astym Cert. and her highly skilled and experienced team. The "Recovery Zone" included the latest in technology and treatments to ensure runners quicker recovery times. See what St. Pete Chamber of Commerce, Chris Steinocher, has to say!
Experience the Recovery Zone
Back 2 Normal's beresponsible™ campaign was launched in January 2015. The campaign is about making choices, being intentional, proactive and creating the life you want by taking responsibility for it! At Back 2 Normal we want to play a role in helping you achieve your best life.
This initiative is a great resource for residents and visitors to St. Pete as well as Back 2 Normal clients to explore the ample health and wellness offerings of our beautiful city. Watch for more information on our blog, our Facebook page, and our other social media outlets.
We have partnered with Perkville to offer an online reward system as part of our beresponsible™ campaign. It's a fun and easy way to earn cash credits for attending services, taking classes, purchasing retail, and for reviewing us on Facebook and Google. Sign up and start earning points right away.
HOW IT WORKS
Perkville integrates directly with MindBody so each time you attend a service or class, you'll automatically earn points. You can track your points online at www.perkville.com. Once you earn enough points for FREE #beresponsible™  B2N swag or deep discounts, you'll need to redeem your points on Perkville and bring in a printed voucher to use as payment at the studio.
Perkville is a trusted partner of MindBody, our scheduling system. Perkville will never share or use any Back 2 Normal Physical Therapy client information.
HOW DO I GET STARTED?                
Create an account at www.perkville.com. Make sure to use the same email account that you signed up with at our studio. You'll earn 50 points just for joining! Please be sure to review the fine print in our welcome message which outlines Terms and Conditions.
Here's how you can rack up points:
Get 50 bonus points just for signing up!

Rock a Pilates Mat Class (5 points) or attend four (4) classes in a month (25 points)

Attend Physical Therapy or Wellness Services (10 points)

Purchase of a service package (20 points)

Get 3 points for every $1 spent on retail!

Book online through our website (3 points)

50 points for your birthday (active clients only)!

Rate and Review us on Facebook and Google (20 points each)

Become a

beresponsible™ Spotlight Volunteer* and provide a testimonial (100 points) *Each individual's participation is dependent on health and wellness progress as a consistent B2N client. For more details, check out our beresponsible™ Spotlight page.

More promotional bonuses added periodically!
Redeem points for beresponsible™ Rewards:
150 points Free Back 2 Normal Salad Container

200 points Free beresponsible™

 T-Shirt (one size available)

200 points Free beresponsible™

 Hat (one size available)

250 points $5 Off Entire Retail Purchase of $30 or more

500 points 15% Off Pilates Private 60min Session

800 points $25 off Physical Therapy or Wellness Service valued at $85.00 or more (does not include Pilates private sessions or mat classes, only applies to Pilates private packages).

1500 points 20% Off Entire Retail Purchase of $75.00 or more
beresponsible™ highlights
As part of our Back 2 Normal beresponsible™ campaign, we encourage our clients to make healthy choices, be proactive and create their best life by taking responsibility for it!  We love to recognize those clients who have demonstrated exemplary commitment, dedication and perseverance to achieve their health, performance and injury recovery goals.  Get inspired by reading their Back 2 Normal journey.
View All Spotlights