a team of exceptional professionals
IMAGINE…
Waking up every morning inspired to grow, be excellent, and make a positive impact on people's lives.
That's what we do and we want you to experience it, too!
do work that matters & make a difference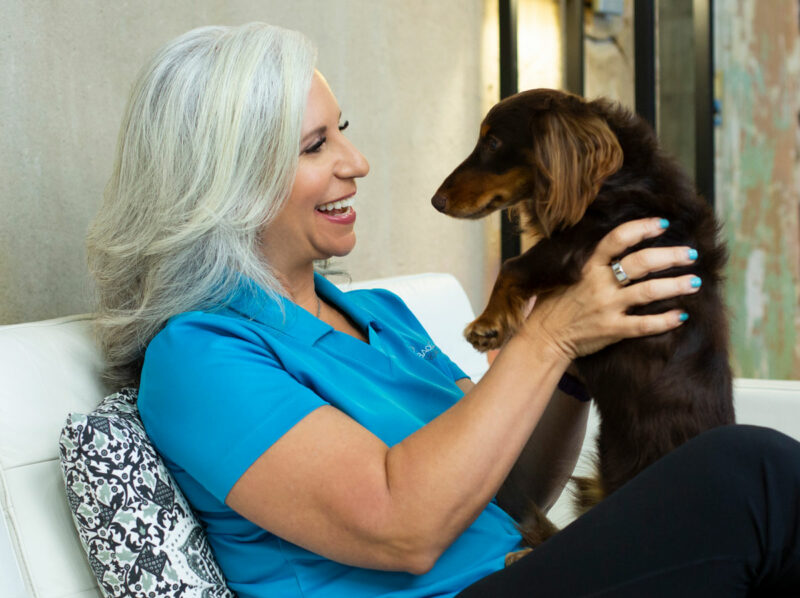 We are excited you have chosen to learn more about Back 2 Normal and how you can become part of our amazing team of health and performance advocates. Helping individuals recover from an injury and maximizing performance has been my life's work and passion. I have put together a team of experts who collaborate by sharing their gifts and expertise to make a difference, one patient at a time.
Our Back 2 Normal team is relentlessly committed to the constant and never-ending pursuit of excellence. We are not seeking the average or the norm. We seek…THE EXCEPTION. Our highly trained team loves to be challenged to grow through self-learning, discipline, mentoring, and personal and professional development.
Our vision is to promote whole-body healing, getting our clients Back 2 Normal. Thirty years of experience have taught me that many things can impact a person's ability to recover and optimize their health. We don't let insurance companies dictate how we care for our clients; instead, we empower those who seek our care to take back control of their health and join us on a journey to total body healing. We work with a purpose and enjoy one on one care using game-changing and cutting-edge technologies, treatments, and products to provide clients with the individual care they deserve.
our advocates love working at Back 2 Normal
"I love working at Back 2 Normal. As a therapist that has been working in the field for 20 years, I can honestly say this is the first time I have been able to work in an atmosphere where I feel confident…"

TRACEY MCFARLANE
MPT, DPT, Astym Certified, Physical Therapist, Vestibular/Balance Specialist
"For me Back 2 normal is 'pure joy', being surrounded by some of the best therapists, clinicians, and staff I have met in my career. Experiencing a dynamic team approach…"

KIRSTEN SNELLENBURG
LMT, MPT, DPT, Physical Therapist, Vestibular and Visceral Specialist
"Working at Back 2 Normal is more than being part of a family or a team it is being part of a dream. A dream to heal others, inspire our community and live to our fullest potential…"

HEATHER CERCONE POLITANO
PTA, Balanced Body Pilates Instructor, Compliance Officer & Clinical Specialist
"There are several things that I appreciate about working at Back 2 Normal. To begin with l value the fact that all of us are united in our mission to help other people in need…"

ILENE GERSHBERG
ACSM, FMS, Pilates Instructor & Performance Health Coach
"I enjoy my work at Back 2 Normal PT because every person on the team has the same primary goal, to help each and every patient through their journey back to health…"
CHARLENE GREENE
Certified Stott Pilates Instructor & Movement Specialist
"Back 2 Normal is one of a kind. It's more than a workplace. It's an opportunity – for connection, service, personal growth, and lasting support. As someone who has…"

JILLIAN WARWICK
Integrative Holistic Health Practitioner
"As HR Business Partner at Back 2 Normal Physical Therapy, I have had the unique experience of being able to witness and contribute to the growth and evolution of B2N…"

LIA HIBBERT
MSc., MBA in HRM, CHSO
HR and Compliance Business Partner
A Mission with Purpose to Giving Back, Team Engagement, and Having Fun




Lisa and the B2N Team believe in giving back to the community and have a strong presence in St Petersburg. We foster meaningful relationships with our partners and encourage supporting local businesses to help promote health and wellbeing for patients, each other, and our community.

YOU'RE THE HIGH ACHIEVER WE'RE LOOKING FOR IF THIS RESONATES WITH YOU…




Here's to the outrageous high achievers
The tenacious health and performance advocates
The ones who persevere for whole body healing
And enthusiastically exceed expectations to deliver results
They are not fond of satisfactory health care
They don't believe in settling just because it's covered by insurance
They believe everyone deserves 5-star level service and exceptional care
You can value them or complain about them…
But once you meet them, you'll strive to be like them
Because they make a difference every day and, in every way,
Their motto is, if it doesn't challenge you, it won't change you
And they will inspire you to excel to greatness
And while some may see them as unrealistic enthusiasts
We see a highly trained team with heart, who care.
Because the ones who are unrealistic enough to think they can get others Back 2 Normal…
Are the ones who do.
ABOUT LISA CHASE



PT, CFMM, OMPT, Astym Certified
Founder and CEO Back 2 Normal Physical Therapy
Back 2 Normal Physical Therapy was founded by Lisa Chase in 1998. Lisa is an internationally recognized physical therapist, educator, lecturer, and published author, with a specialty in rehabilitation, performance, and wellness. She is a compassionate healer with a wealth of knowledge obtained through 30+ years of orthopedic manual physical therapy, sports injury management and total body wellness.
Lisa works with world-class athletes, professional sport teams, coaches, medical experts, and fitness specialists around the world to help prevent injuries, decrease recovery time, optimize healing, and elevate performance. Lisa served as the Director of Sport Sciences & Medicine for the WTA Tour (professional women's tennis tour), covering national and international tennis events, including the Australian Open, Wimbledon, French Open, and U.S. Open. During the 2004 Olympics in Athens Greece, Lisa served as the Primary Health Care Provider for the International Tennis Federation. Lisa continues to provide her unique standard of care to athletes and officials on the ATP/WTA Tour, AVP Beach Volleyball Tour, the LPGA/PGA, American Ninja Warrior, World of Dance, English Premier Soccer League, and Major and Minor League Baseball. Lisa brings the gifts of leadership, inspiration, compassion, selfless service, and the self-empowerment of others.
promoting whole body healing, getting you back 2
normal