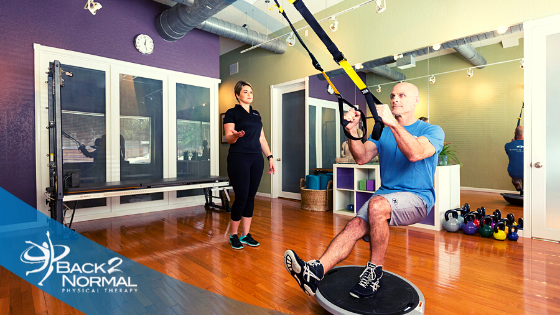 Men's Health Awareness month is celebrated in June and is an annual observance aimed at raising awareness of preventable health problems and encouraging early detection and treatment of disease among men. As health care providers, we encourage men and their families to take control of male health issues with the proper screenings and care.
Studies have shown that women go to the doctor twice as much as men, therefore catching a lot of preventable issues with the help of medical professionals. Medical challenges in men could be recognized more quickly simply by being as proactive in taking care of their health. Men especially over the age of 65 should be screened annually for the following:
Abdominal aortic aneurysm
Blood pressure
Colorectal Cancer
Prostate Function
Depression
Diabetes mellitus, type 2
Lipid disorders
An uncommon topic in Men's health is the topic of pelvic floor dysfunction. According to the National Institutes of Health (NIH), 17% of men suffer from some type of pelvic floor dysfunction. This dysfunction can show symptoms ranging from pelvic pain, incontinence, back pain and groin pain. Pelvic floor dysfunction does not have to directly correlate to an injury to the pelvic floor itself but can be from abdominal hernia surgery, back injury/surgery or hip surgery.
The great news is that if you deal with symptoms such as the ones listed above, pelvic floor therapy can help! The pelvic floor muscles are muscles just like your neck or back muscles and sometimes need some help relaxing or strengthening. A pelvic floor therapist is trained to examine and treat not only the pelvic floor but also the other muscles and joints connected to the pelvis that could be playing a part in the symptoms you are experiencing.
At Back 2 Normal our goal is to provide our clients with a comprehensive treatment approach under one roof, including a pelvic floor specialist. If you have any questions, we offer free 15-minute consults with all of our therapists and would love to talk with you!
Contributing Author: Anika Arevalo, PT, DPT, Physical Therapist & Pelvic Health Specialist.

The Back 2 Normal blog is an educational resource written by Back 2 Normal employees and professional associates. Back 2 Normal bloggers are professionals who abide by the code of ethics outlined by their respective professional associations. The content published in blog posts represents the opinion of the individual author based on their expertise and experience. The content provided in this blog is for informational purposes only, does not constitute medical advice and should not be relied on for making personal health decisions.