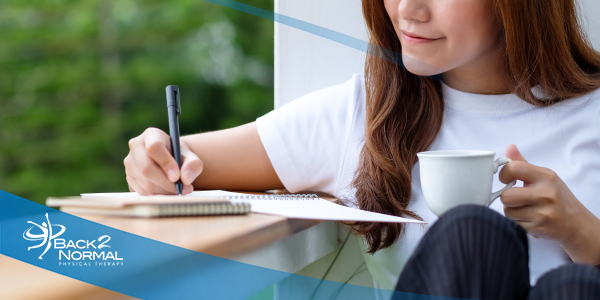 What's one simple way you can improve your health – anytime, anywhere?
Get in more vitamin "G"!
Gratitude is one of the most underrated and underutilized "nutrients" – and finding more things in your life to be grateful for has numerous benefits.
The obvious boost in happiness is tied to strengthening relationships, self-esteem, and overall mental health. And anthropologists believe that gratitude has roots in our evolutionary history, as it helped us survive by bonding with others, and encouraging reciprocal relationships of support.
Recent studies have demonstrated that when someone feels grateful, specific regions in the brain become more activated. Gratitude increases blood flow and activity in the hypothalamus, the master gland that controls feel-good hormones, which elicit a positive effect both physically and psychologically.
There's also evidence suggesting that gratitude can have long-lasting positive effects when it comes to promoting healthy choices — such as eating a nutrient-dense diet, exercising, sleeping enough, staying on top of school and work-related tasks, and so on. When you feel grateful for your life and the relationships in it, you're more likely to take better care of yourself so you can show up as your "best self."
As noted above, gratitude has been shown to support both physical and psychological health. More specifically, this simple, yet powerful practice can help decrease chronic pain, reduce tension, lessen fatigue, improve sleep, and mediate symptoms tied to stress.
Ways to get more vitamin G…
How can you practice gratitude each day so that positive emotions, empathy, better sleep, better health, fewer aches and pains, a more resilient nervous system, and all the other proven benefits begin to permeate your life every day?
➡ Keep a gratitude journal, jotting down at least a few things daily that you're thankful for.
➡ Express your appreciation to others in your life, whether it's via letter, email, text message, voice notes, or – even better – in person.
➡ Pray or meditate to practice being more mindful, present, and positive – first thing each morning, at bedtime, or even just before each meal.
➡ Pause throughout the day to reflect on your blessings – and make it a practice by setting alarms on your phone for these moments.
Gratitude is one of our Core Values at Back 2 Normal. This powerful emotion and act is a part of our culture, both in service to our patients and community, and also within our team. We practice gratitude daily in our own lives and honor each other at every opportunity. We set time aside at our weekly team meetings to recognize and share what we are grateful for. It's that important and impactful!
YOU are worthy of reaching your highest potential – and we are grateful to support you in becoming your best self! Seek advisement with our specialists, and let us guide you with the most effective practices for your unique needs! We offer a wellness-focused & supportive environment that can help you achieve your goals. Be sure to check our social media and blog updates for regular wellness inspiration, information, offers, and support.
The Back 2 Normal blog is an educational resource written by Back 2 Normal employees and professional associates. Back 2 Normal bloggers are professionals who abide by the code of ethics outlined by their respective professional associations. The content published in blog posts represents the opinion of the individual author based on their expertise and experience. The content provided in this blog is for informational purposes only, does not constitute medical advice and should not be relied on for making personal health decisions.