feedback rewards
Your personal experience and input matters! As you pursue your wellness journey at Back 2 Normal, we aim to uphold an exceptional standard in quality of care and interaction. We would be truly grateful for your efforts in sharing your experience by leaving a Google and/or Facebook review. As a token of our appreciation, we'll gift you a $10 discount on future services or products.
5 isn't enough stars to describe Lisa and the team at Back 2 Normal. From my first phone call with the receptionist, Gayle, to the amazing treatment I've received from Lisa, everyone has been so friendly and helpful. Not to mention, I'm practically pain-free after a couple sessions. Good vibes, all around! 🙂

Brittany Orr


Not only do I use the services at back 2 normal but recommend for my own patients. Excellent healthcare providers!

Scott Rubin DC


A miracle took place working with Lisa Chase and Kirsten Snellenburg. I could barely walk without pain or without balance. They gave me freedom to walk again! The cause of my physical problems are not answered, but what matters is I can get up, stand and walk, with strength and mobility. I could not believe the flexibility and endurance I gained so quickly. I am back to normal and it feels awesome!!!

Rick Erff


I have been with Back 2 Normal for at least 4 years. I'm a competitive runner and see Lisa regularly for maintenance and acute issues as needed. I also take Pilates 2 days a week from Charlene and Ilene. Both Lisa and the Pilates instructors are awesome! Very knowledgeable in their respective fields, pleasant to work with, and flexible. My daughter, who is a competive dancer, has been treated by 2 other physical therapists in the office, Kirsten and Jolene, and has had great results. Overall, the entire office is great. I highly recommend all services Back 2 Normal has to offer.

Laurie Wisotsky


Lisa is amazing. Her understanding of how my joints and muscles work combined with different techniques excercosed to correct my specific shoulder and hip pain worked excellent. In about three months everything was truly "back to normal". Also some of the best massages that also provided productive help to my recovery came from some of Lisa's team members. Specifically Liz!

Chuck Egerter


I am extremely pleased and thankful to have found Lisa Chase and team at Back 2 Normal. After struggling with getting "back to normal" after a recent bad fall and a skiing mishap before that, I was highly referred to Lisa by several people. My first appointment was 2 hours long. Her exam was incredibly thorough, she observed several problem areas, and she went right to work explaining as she went along so I better understood how I felt the way I did and moreso, what was causing it. I walked out of this first appointment feeling much better than I had in a long time. I can't help but think that her work on the professional tennis tours keep her focused on quick results - players need to get back on the courts as soon as possible! Physical therapy was prescribed by an orthopedic doctor, so she provided me with an insurance formatted bill to submit to my carrier for reimbursement. If you are concerned you're never going to get better as I was - give her a try. I am glad I did, that's for certain.

Karen B


Just had my first appointment with B2N and Lisa Chase. I was hopeful and excited, as I seem to have begun to find and build a team of health care providers that understand the dilemma of the health care system, insurance, and the difficulty in treating the whole problem(body), rather than 1 symptom at a time. I went in trying to remain open and with no huge expectations. I've been to Physical Therapy before. I thought I was just seeing a Physical Therapist. That is NOT what I came away with. If you buy into Body, Mind, and Spirit, THIS IS THE PLACE. Lisa has only begun to build my plan. We have a lot of things to try, to see what works best for me, so not too much on the physical pain yet. My point, The counselling I received, and its result on my overall feelings of hope and wellbeing, went through the roof. It's a new day for me. Thank you Lisa !

Richard Cerkoney


Lisa Chase is amazing! Not all physical therapist are the same. My son had a back injury and he was treated at 4 different practices before we found Back 2 Normal. Lisa was the only one that did not hurt him or make his symptoms worse. Her expertise and compassion are way above the norm.

Marlena Gore


I went to Back 2 Normal after experiencing chronic knee issues which were preventing me from playing tennis. After going to Back 2 Normal, I received a program to get me back on the court. I have been playing ever since! Back 2 Normal does a great job of assessing the issue and developing a program specific you!

Ryan Jordan


Ive had a great experience with Lisa and her staff at Back 2 Normal PT. My brother recommended her, as she was so thorough and detailed in the initial evaluation. I had a pretty bad hamstring and hip injury from sports. We are slowly but surely getting me back. The energy and people there are amazing too. I am always excited to go to PT and then feel happy when I leave. I highly recommend Back 2 Normal.

Stephanie A Smith


The care my son received from Back 2 Normal for his shoulder injury was exceptional. The one-on-one attention by Anika plus the use of the latest technology helped him recover and get back to swimming competitively. She was flexible in working around his busy schedule, and helped build and maintain a positive attitude which was crucial in his recovery. We were so lucky to have been referred here by our orthopedist. I can't thank Anika and the rest of the staff enough for everything they have done for us!

Pam Kravitz


Even if you didn't know what's wrong with your body (pain wise) call Back 2 Normal. Come visit them. They will take care of you. They will listen, understand and find a way to help you. The office is beautiful, clean, serene and it always smells like heaven! The staff is so professional and loving. Thank you Lisa Chase for all you do!

Michelle Valle


Charlene has been working with me for 3 months. I injured my back and could barely function when I walked in. We came up with a plan and Charlene quickly got me moving again, building strength and in a short period of time, back to doing things I did pre-injury. I'm continuing to work with Back2Normal and would highly recommend it to anyone.

Josh Newberg


I often ask my self what does the ideal PT experience look and feel like from the patients perspective. Being a PT myself for 28 years and national consultant for PT owners and their staff I can honestly say my experience at Back2normal PT has been perfect. I recently had spine surgery and went to another PT practice for several weeks with a roller coaster experience. I knew i could get better but i needed a more comprehensive approach and Lisa made a huge difference. Within 4 visits my leg pain went away and i was walking and sitting pain free. Most of all I found the education and guided home program to help me maintain what gains i was making. I highly recommend Bak2normal for anyone who is looking to recover swiftly and fully comprehend what is going on with their condition. BJG PT

Brian Gallagher


Lisa and her team at Back2Normal are exceptional. My first visit to Lisa was many years ago. I was referred to Lisa by my doctor for treatment of back pain and hip pain. I live an active lifestyle and have visited other PT practices for previous problems. In my opinion, Lisa is one of the best physical therapists in the area. In addition, her staff is also top-notch. Within a few visits I was feeling better and she quickly had me "back to normal!". The combination of her treatment and a customized exercise program have worked to keep my back in excellent shape. I have returned to Lisa with new injuries and treatment for my shoulder and neck. Each time the combination of treatment and exercise resulted in a quick return to activity. I have referred many friends and family to Lisa, and they have all been impressed with the quality of care and the staff at Back2Normal. If you want excellent treatment and a customized exercise and stretching program this is the place to visit!

Susan Swenson


My husband has worked in sports for around 30 plus years..college through NFL. Throughout the years my family has had access to some of the best doctors and trainers. I say this to say that Lisa Chase is one of the best I have ever been to. Unfortunately, I have been dealing with mild neck pain for a lifetime and now because of a recent accident my neck pain went from mild to severe. I tried everything outside of surgery to fix my neck....doctors, chiropractors, 3 different pt places (all rated highly) and some relief of pain over long periods of therapy but never completely resolved. In one week of seeing Lisa not only is my pain almost gone but her approach has been very different from any other place I have been. First off she isn't just fixing my neck (she is working on other parts of my body that connect to my neck that will help to keep my neck stable. Im 56 and have always been very active (except for when my neck, arm would have me resting and growing weaker) now I have hope that I'm going to get my life back!!!

Susan Hayes


Compassion combined with results sums up my experiences with Lisa Chase, Anika and Back 2 Normal. From my initial visit 6 years ago whilst suffering thru severe Lyme arthritis, to a lower back issue last month, Lisa and her team have been nothing but professional with an essential element of compassion. Thanx again Lisa!

Brett Davis


Lisa, thank you for your expertise, patience and tremendous help!!! I have a frozen shoulder which is associated not only with limited mobility but with constant pain. With each session my mobility was greatly improving and most importantly the pain is gone!!! The staff is very helpful and welcoming as well. I highly recommend Back 2 Normal Physical Therapy.

Aarnaudova Arnaudova


Lisa and her team are absolutely amazing!!! I can't recommend her enough. She got me from barely walking to playing my best tennis!!! Now I visit her regularly as maintenance. Super professional and easy going. 5 Stars +

Alejandro Mucino


I've lived an active lifestyle for the majority of my life, that's to say I've been around the training/physical therapy table more than once. The folks at Back2Normal are as good as it comes. The thoroughness of their assessments provide for accurate diagnosis which then leads to effective treatment and positive results. If you're serious about your health and need such support, look nowhere else. They are the very best!

Justin Ropele


Lisa has been recommended to me by Mary Pierce and her brother David. I have had hip problems for 3 years and saw many doctors who promise to help me and just made coming back again and again with no improvement. Lisa quickly told me there was no other solution than surgery. She was totally right and helped be stopping to waste my time and money. She helped me a lot with the scar tissue I had on the belly and gave me a lot of good advices. Lisa is really good In was she is doing. And she is very very honest. I definitely recommend !

JEAN DANDONNEAU


In this day and age it's hard to find someone who truly cares about healing, about the patient and someone who is willing to help them progress beyond expectations. I wish I'd gone to see Lisa before my Thoracic Outlet surgery, I was told that I'd be disabled with nerve pain for life and after 3 months I can tell you... the guy that told me that hadn't met Lisa. Call Back 2 Normal before anything else, it's life changing!

Audrey Kruger


The care my son received from Back 2 Normal for his shoulder injury was exceptional. The one-on-one attention by Anika plus the use of the latest technology helped him recover and get back to swimming competitively. She was flexible in working around his busy schedule, and helped build and maintain a positive attitude which was crucial in his recovery. We were so lucky to have been referred here by our orthopedist. I can't thank Anika and the rest of the staff enough for everything they have done for us!

Pam Kravitz


I've been receiving physical therapy here since I suffered a ribcage injury in 2013. As soon as I stepped foot into the office I was welcomed with utmost candor and care, and the service followed through tenfold. I started gaining my mobility back within two physical therapy visits and was introduced to so many new ways to take care of myself. Lisa's gentle, intuitive touch is sophisticated and powerful; she was able to heal an injury that none of my previous doctors could. Back 2 Normal changed my health for the better and I can't recommend them highly enough!

Jade Marianna


I was referred to Lisa by my orthopedic, as well as by a career tennis pro. Lisa did NOT disappoint! Within 3 sessions I was almost completely out of the pain that I had - caused by 6 bulging discs, a torn disc, stenosis, and a whole host of other back issues (primarily L and S areas). By the 5th session, I was back to all my normal exercise including cycling 50+ miles at a time; strength training 3-4x per week, and yoga. By 6 or 7 sessions I was completely on my own and pain free. Although she does not accept insurance, I filed myself and got at least some of the visit fees reimbursed. Regardless, it was a lot less expensive than surgery!! And of course the 'return to exercise' time was a lot quicker. She works magic! If my back - or any other parts - kick up again, I will be right back to see her.

Beth Maday


I fractured my shoulder end of November falling off of my road bike. After being immobilized in a sling for 6 weeks, I could hardly lift my arm. I was still in pain, uncomfortable and out of touch with my body. Eager to get back to training, I was referred to Back2Normal by a friend. My experience working with Lisa was beyond fantastic! She is such a professional and I enjoyed every visit to Back2Normal. It is now April and I will be racing in a sprint triathlon on Sunday! I would highly recommend this place, it was the best thing I could have done for my recovery.

Heather Hammerling


Lisa has helped me with my spinal curvature for 5 years. My first visit I had a lot of discomfort and was not able to walk very far. She gave me exercises to relax and strengthen my muscles. Have returned a few times with other related issues and she helped me again to improve. She is the best PT and so much more, just look at her credentials!

Marian Decklever


They saved my life! I had the most miserable bladder pain for months. I was preparing for a life of disability. Then I came to Back 2 Normal Physical Therapy and Jolene started her pelvic floor treatment. After several appointments I was realizing relief. Each subsequent appointment resulted in more take home work. Then I was ready for their pilates mat class! As of this writing I have one mat class remaining to attend and I'm on 'come back if you want a tune up' status for physical therapy. I've never been so grateful for my health restored. Every single person here is compassionate, professional, approachable, knowledgeable, and did I say compassionate! 100% of my life quality is restored. And I'm coached up now to maintain my health.

Sandra van de Weerd


Three months ago, I wondered whether I would ever type on a computer again. I've had issues with what I thought was carpal tunnel syndrome for years. The doctors orders were to stabilize and ice my wrists, but it just kept getting worse. Finally, I decided I needed to try physical therapy. I read the great reviews on this place and I decided to give it a shot. With my first appointment, Jolene discovered that the problem wasn't with my wrist, it was with my fingers. And that I didn't need to stabilize or ice the muscles, I needed to stretch and strengthen them. Immediately, I started to notice a difference. And after following Jolene's advice for two months, I can now type again without any pain! I can't believe the progress I've made and am so grateful for the help and advice I received from Back2Normal!

Colin Robertson


Every employee is phenomenal. They are warm, knowledgeable and work to accommodate your schedule. I actually cancelled an initial appointment I had with Lisa Chase years ago. I couldn't justify the price. When my back could barely function and I was running out of options and hope, I made the appointment. I regret not going to her those years ago. Lisa and her staff love and care about you, but they do not want to see you. Their goal is to fix you and see you for acute or maintenance visits. You will have improvement after one visit. And to me and my back, it's worth every penny. I also receive treatment from Jolene who addresses my pelvic floor deficiencies and Charlene. Charlene is a master Pilates torturer. She and Lisa will work hand in hand on what needs to be strengthened and what needs to be left alone. They have my full support and trust. And coming from someone who initially herniated the affected disc at the age of 14, and have seen an encyclopedia of specialists....they are the real deal. Have faith, and make the call!

Morgan Flarity

our clients
Creating long-lasting relationships in a compassionate environment that fosters the health and wellbeing of all of our clients.
VIEW ALL TESTIMONIALS
"Because of Lisa, I'm sure many injuries were prevented and those that did happen saw a quick recovery time. Her technique of using a holistic approach and addressing the body as a whole…"

– SERENA WILLIAMS
Professional Tennis Champion
"In Lisa's nearly nine years on the WTA Tour I have been constantly impressed by dedication to her craft, compassion and strong desire to achieve excellence. Her caring nature and willingness…"
-BILLIE JEAN KING
Professional Tennis Champion and Legend
"I played professional tennis and worked with Lisa Chase for about a decade on the WTA Tour. I won 4 Grand Slam titles (2 singles, 1 doubles & 1 mixed doubles) and achieved…"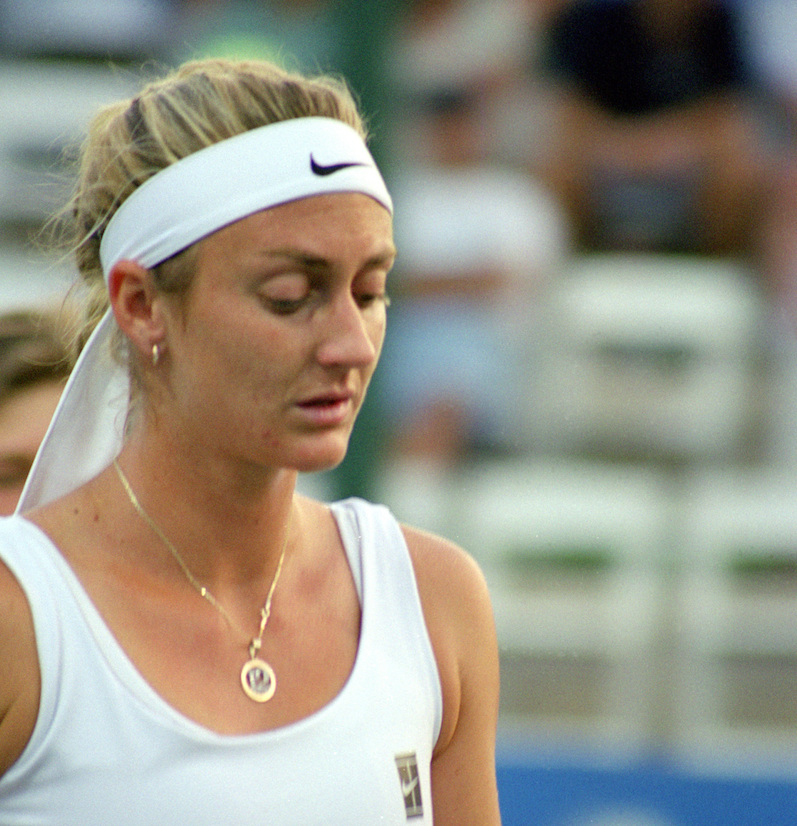 -MARY PIERCE
Professional Tennis Player
"I am a 20 year veteran on the WTA Tour still competing at the highest level, one of the reason I have been able to maintain that level is due to the incredible physiotherapy…"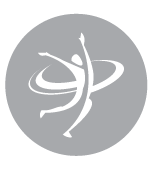 -RENNAE STUBBS
Professional Tennis Player
"I just wanted to say thank you for all of the help you guys gave me. Between you and Kerry, I don't think I could have had any better of treatment and I'm so thankful for all…"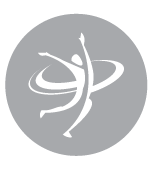 -BECKY BODINE
Competitive Tennis Player
"I have had the pleasure and honor to know Lisa Chase through my affiliation with Tennis Champion Serena Williams, serving for the last two years as her performance…"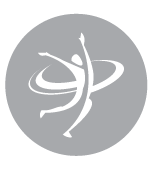 -MACKIE SHILSTONE
Executive Director, The Fitness Principle with Mackie Shilstone, East Jefferson General Hospital, Metairie, Louisiana, 7006
"Lisa Chase is by far the BEST physical therapist that I have had the privilege to work with. She has an eclectic array of skills that she utilizes creativity to provide care to her patients many…"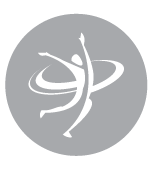 -NISHIN TAMBAY
MD, Preferred Provider Toronto Blue Jays, Medical Director Clearwater Women's Tennis Open
"I have known Lisa Chase as a physical therapist for the past fifteen years. She was originally hired as a spine therapist for the St. Vincent's Sports Medicine Program…"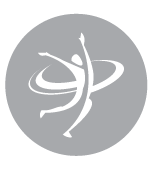 -STANTON L. LONGENECKER
MD Chief of Orthopedic Surgery, St. Vincent's Medical Center Jacksonville, Florida
"I have known Lisa as a friend and a mentor for many years. I have been humbled to learn from her vast and latest knowledge of the spine as it has been invaluable to me as a doctor…"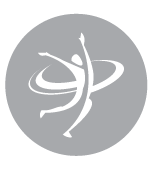 -JACK MANTIONE
MSPT, DPT, CSCS
"Lisa Chase is a fantastic physical therapist. In my 15 years as a medical director for a WTA Tour Event, I had the opportunity to work regularly with Lisa – her abilities as a physical therapist…"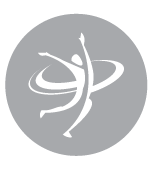 -MARC R. SAFRAN
MD, Professor, Orthopaedic Surgery, Associate Director, Sports Medicine, Team Physician, Stanford University
"Let me just say that I have never come across a more knowledgeable, dedicated, hard-working professional in the field of tennis medicine and in the medical profession…"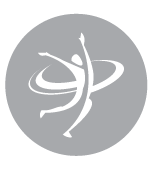 -ALBERT G. VOLK
M.D., FAAOS, Board Certified, Orthopaedic Surgery ABOS, Board Certified, Sports Medicine Subspecialty, ABOS, Medical Director (Orthopaedics) Sony Ericsson WTA Tour
"I worked with Lisa for several years as part of the medical team at The Wimbledon Tennis Championships. Lisa was fabulous to work with and is greatly missed by us all – doctors and…"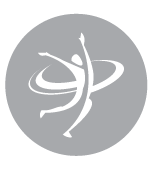 -PROF. MARK E. BATT
Consultant Sport & Exercise Medicine. Wimbledon Sports Medicine Physician
"Ms. Chase is one of those few professionals that understand what athletes need. For us is not simply treating the symptoms but finding the cause, preventing it from happening…"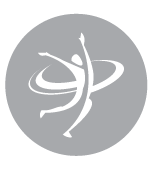 -JOSE DELGADO
7th degree Taekwondo Master
"I'm a professional tennis player from Russia, Moscow and I started when I was 7 years old. My family moved to USA 4 years ago. I found out about Back 2 Normal when I had…"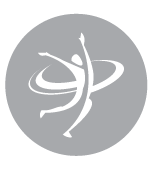 -ANASTASIA ZUBKOVA
WTA and ITF Tennis Player
"I first found Back 2 Normal in 2011 while I was playing for Clearwater Chargers Soccer Academy. Lisa Chase and her team came out to my preseason to put us through a Y-balance…"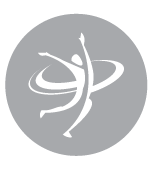 -CHRIS MURPHY
Soccer Player and Powerlifter
"Back 2 Normal has played a huge roll in my journey to being responsible. Not only have they helped to keep me injury free by improving my strength, but they have also helped me…"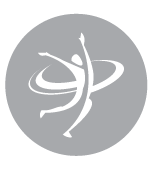 -LAURIE WISOTSKY
Elite Runner, Bronze, Gold Medalist and All American
"My neck and shoulder pain was rather chronic in nature. To this day, I can't quite understand how I got in such a mess. For three years I dealt with left scapular pain that seemed to…"