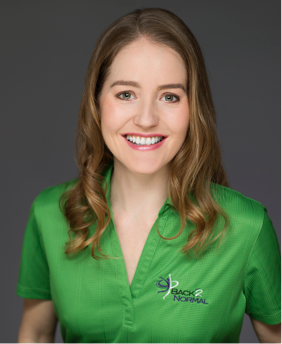 Jillian Warwick
Certified Nutritional Therapy Practitioner & Registered Yoga Teacher
Jillian joined Back 2 Normal in May of 2017, and is our Certified Nutritional Therapy Practitioner & Registered Yoga Teacher.
She's a life-long health enthusiast, personal development devotee & eternal optimist. Jillian believes in the concept of biochemical individuality – simply put, what's right for one person may not be right for the next – and that achieving optimal health is a result of balancing the body through holistic modalities. Ultimately, her goal is to help you live YOUR BEST LIFE by teaching you how to nourish yourself from the inside out – body, mind and soul. 
Her yoga teaching style merges the spiritual practice of the East with the physical practice of the West, because she believes that combining ancient wisdom and modern science offers the most well-rounded education and overall cohesive experience.