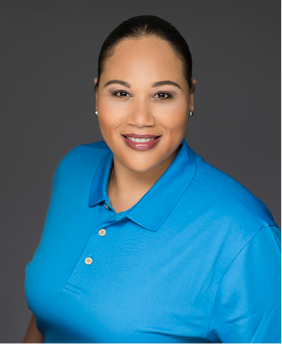 Lia Hibbert
Client Services & Compliance Coordinator
Lia recently relocated from St Croix, US Virgin Islands to Florida due to hurricanes Irma and Maria, both of which impacted her business and home. Lia is married, and has a 10-year-old son named Jayden. 
Lia has a Bachelor of Science degree in Biology; a Master's degree in Marine and Environmental Science, with a concentration in Natural Resource Management; and certification and experience as a phlebotomist. She also has 15 years of technical writing and research experience. Her primary interests are in biomedical and environmental science, policy and management, and community outreach and education. She is an active volunteer, with a special passion for protecting the environment, and is a domestic violence and sexual assault support advocate.
In addition to her extensive education and experience outlined above, Lia loves the culinary arts, and has specialized training as a frozen dessert chef and professional chocolatier. She was the owner and operator of Jaccaar Ice Cream and Desserts, where she served the St. Croix community with her artisanal-made ice cream and desserts for a healthier lifestyle (organic, natural, vegan and gluten-free) using local, farm fresh ingredients.